Apply At Williamsburg Today
Williamsburg offers freshly redecorated one and two bedroom suites. One bedrooms include a full 700 square feet, while two bedrooms include 900 square feet of living space, both with ample closet and storage space. All suites are fully equipped with a refrigerator, oven/range, dishwasher, disposal, air conditioning, and ceiling fan. Laundry facilities are conveniently located just down the hall. All suites also feature a balcony or patio for you to enjoy the surrounding outdoors.
—
Two Bedroom Suites: $749 – $819
[ 900 sq ft ]
—
One Bedroom Suites: $709
[ 700 sq ft ]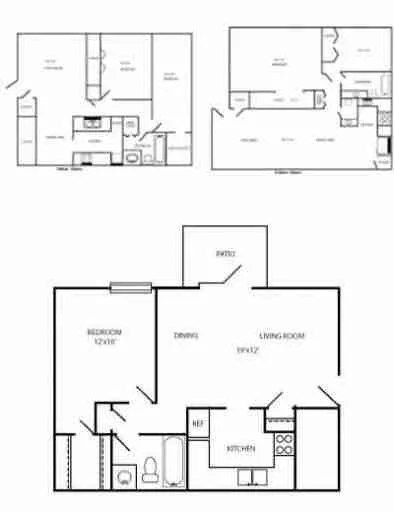 Water, Heat and Parking
Refrigerator & Oven/Range
Air Conditioning / Ceiling Fan
Dishwashwer & Disposal
Cable/Internet Ready
Balconies and Patios
Laundry On Site
Picnic Area
Williamsburgh Resident
Safe
I feel extremely safe. The people in this community are great. NCCP treats the tenants very well.
Williamsburgh Resident
Quiet & Friendly
This has been my home for 6 years. It's quiet and friendly here. I love the beautiful scenery out back and I feel very safe here. Thank you for all you do to make it home.
Williamsburgh Resident
Treat Us Well
They treat their tenants very well.
Williamsburgh Resident
Close To Everything
Being close to a hospital, drugstores, grocery store, and the quietness. Love the flowers all are allowed to plant. Thanks everyone.
Williamsburgh Resident
Helpful
The office staff is very helpful.
Williamsburgh Resident
Walking Distance
It is walking distance to a couple of stores and our bank. There is a manager on location incase of any issues.
Williamsburgh Resident
Convenient
I most enjoy the convenient location that still offers a moderate amount of privacy.
Williamsburgh Resident
Helpful
Office help is very nice, always ready to help. I always appreciate their help.
Williamsburgh Resident
Great Apartments
Great apartments and great prices. Staff is very helpful and attentive.
Williamsburgh Resident
Nice
The brick building. The heat. The location. The apartment is nice looking.